Women's Empowerment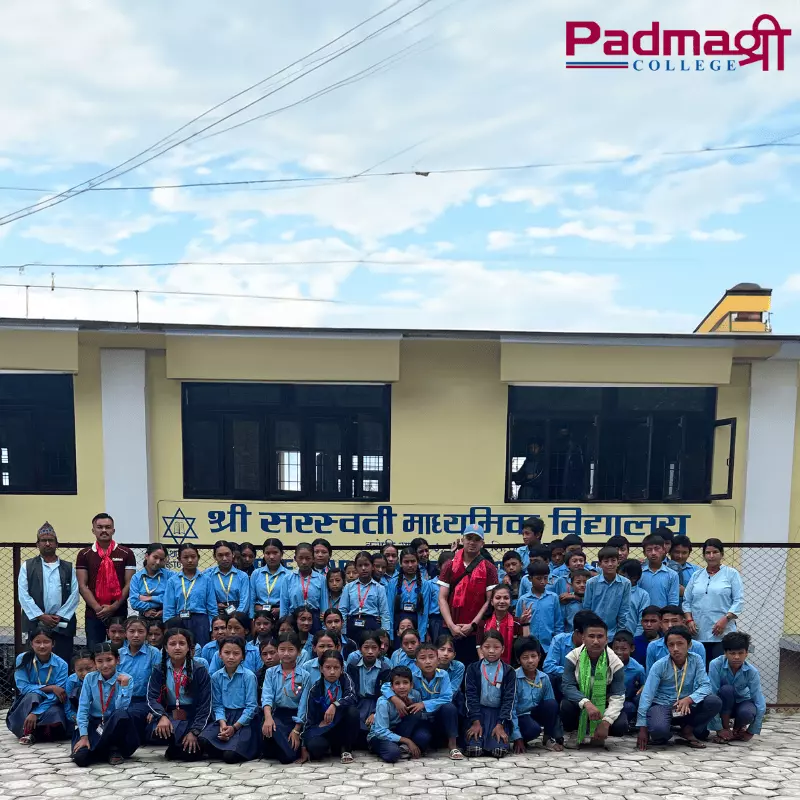 In a heartwarming initiative, Padmashree College students pursuing a bachelor's degree in hotel management (BHM) have made a significant contribution to personal hygiene and women's empowerment in the remote village of Chimiling, Sindupalchowk. These students organised a life-changing event at Shree Saraswati Madhyamik Vidhyalay Chimiling, Sindupalchowk, with the help of their faculty members to raise awareness of women's rights, health issues, and the distribution of sanitary products.
The event, held on September 1st, 2023, garnered widespread support and participation from the local community. Students from Padmashree College collaborated with educators and students from Shree Saraswati Madhyamik Vidhyalay Chimiling, creating a platform for knowledge sharing.
The primary focus of the event was women's empowerment. Padmashree College students organised informative sessions where they discussed the significance of education, career opportunities, and the importance of self-reliance for women. These discussions aimed to inspire the female students at Shree Saraswati Madhyamik Vidhyalay Chimiling to aspire for a brighter future. The event also concentrated on personal hygiene and menstrual health. Padmashree College BHM students distributed sanitary pads, educating young girls on menstrual hygiene management. This initiative is particularly significant in rural areas like Sindupalchowk, where access to such essential items can be limited.

The event received positive feedback from community members and the school's faculty. Padmashree College's students plan to continue their initiatives in the future, fostering a spirit of social responsibility and empowering communities in need. This heartwarming event at Shree Saraswati Madhyamik Vidhyalay Chimiling, Sindhupalchok, serves as a testament to the positive impact that educational institutions can have on society by nurturing not only academic excellence but also compassionate citizens committed to change.